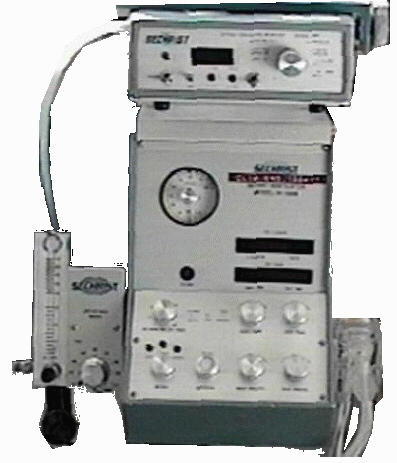 Non-synchronizing ventilators
are used to deliver CPAP &
Intermittent Manadatory
Ventilation (IMV).

They may be used together
with the jet ventilator to
combine high frequency & 'conventional' frequency
breaths.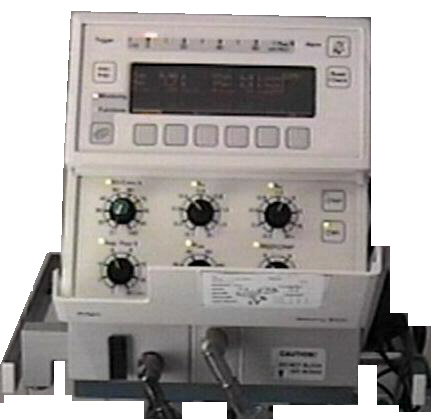 Synchronizing ventilators
deliver CPAP & synchronize
machine breaths (12-60/min)
with baby breaths. (SIMV).
Some synchronizing ventilators
have monitors that show graphic
waves. Waves show flow, volume
& pressure values.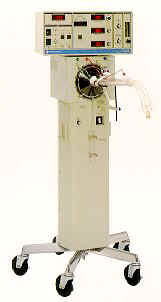 High frequency ventilators
give small breaths 600-900
times per minute. The two
forms of 'Hi-Fi' are Oscillators
(above) and Jets (below)